IMPORTANT NOTICE: Due to high demand for our regular clam guns we are not currently accepting any custom product orders. You are still welcome to write us to request a quote, but please understand that we are likely unable to product anything until the first part of 2024.
CUSTOM SHOP
In addition to our standard clamming tools, we also offer a number of customized products and services, including custom clam gun sizes, boat seat boxes, and custom length clam shovels. If you have an idea you want to bring to life, or are in need of a repair or modification, give us a call to see if we can help and offer ideas, or quote. Email Dale at: dale@theclaminator.com

Custom Clam Guns
Custom clam guns are also available.  Design options
include:
- Extra Long/Short Handles
- Extra Long Tube
- Oval Tubes
- Over-sized Tubes
- Gaper Clam / Horse Clam Specific - Guns
- Geoduck Clam Guns
- Dual Vent Tubes
Lead Caddy
Keep your things where they belong with a lead caddy. Perfect for storing lead, fish scent and other fishing tools and accessories. We offer lead caddies in two standard sizes, both featuring three (3) compartments and both made out of 1/8" aluminum diamond plate.
We now stock lead caddies. Click the button below to purchase.
Shop Lead Caddy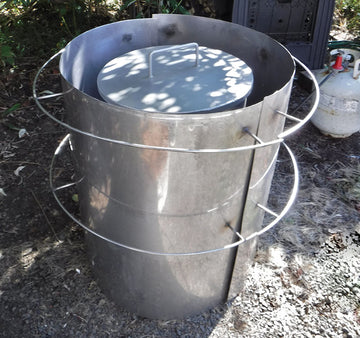 Windscreen for Outdoor Cooking
We have made several different designs of windscreens for
outdoor cooking.  These shields help by blocking wind around propane stoves, thereby increasing efficiency and saving fuel.  Lightweight and sturdy.  Great for camping, picnics.  We can make them virtually any size or height.  We can also make them with or without hand-rails (they do get hot!).
Hand Railings (Home & Boat)
We also offer custom hand railing for your home, business, even your boat!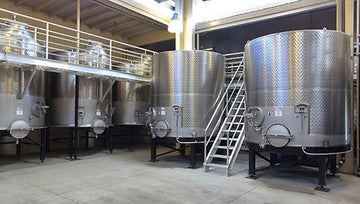 Winery & Brewery Systems
U-Name-It Welding and Fabrication also offers custom fabrication jobs of any size. We have been servicing the Willamette Valley wineries and breweries for the past 20+ years providing equipment modifications, including:

- Heat exchangers
- Stem and seed screening
- Fermenter tank repair
- Catwalks and platforms
- Tractor weld repair
- Handrails

Contact us for a custom bid
Do you have a question or would you like a bid for a custom project? Shoot us a message. You can also email Dale directly at dale@theclaminator.com
Contact Us